January 27th, 2014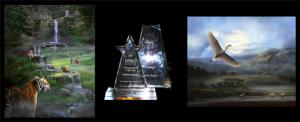 Melinda Hughes-Berland of Hughes Photography has been chosen as the Photographer of the Year by the Professional Photographers of The Wine Country at their annual banquet. Melinda also received the People's Choice Award for her image, "The Guardian" and and also received first place in the electronic photography division for her image, "Nesting Egrets".
October 12th, 2013
Chanslor Ranch Presents

HorsesRArt: an Exhibition

featuring The Equine Fine Art of International Award-Winning Artist Melinda Hughes-Berland

Saturday November 9, 2013 • 1:00pm - 5:00pm

Come Enjoy an Afternoon Dedicated to Fine Art and Wine

All Art on Display Available for Purchase

Free Wine Tasting • Featuring Rodney Strong Wines

The Red Barn • Chanslor Ranch
2660 N. Hwy. 1, Bodega Bay, CA

For More Information: Call: (707) 696-3387 or on HorsesRArt.com
February 7th, 2012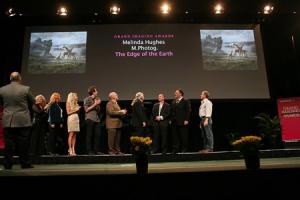 Melinda Hughes-Berland of Hughes Photography in Santa Rosa was named a Diamond Photographer of the Year during the Professional Photographers of America's International Photographic Competition. She was honored at the PPA'a annual convention, Imaging USA, in late January in New Orleans, LA

Only a select few photographers each year receive such a designation. Earning it means that each of Melinda's four submitted images were honored with a merit award, but most prestigious is the images judged were based on a standard of artistic excellence, not against each other.

In addition the four images also received the highest possible honor: acceptance into the PPA Loan collection, a collection of the best of the best that is displayed at photographic exhibitions, conventions and other events. In 2011, Melinda was one of on 13 Diamond Photographers of the Year.

PPA exists to assist its 22,000 members with unparalleled protection, education and resources to ensure their continued success in the photographic industry.